Dirkje - 19 / Apr / 2022
5 tips: zo bescherm je de tere huid van jouw baby
Babykleding moet je vaak wassen. Regelmatig draait je wasmachine dus overuren. Maar de huid van jouw baby'tje is erg kwetsbaar en in veel wasmiddelen kunnen stoffen zitten die hun huidje kunnen irriteren. Daarnaast wil je ook dat de kleding zo mooi mogelijk blijft, toch?! Wij geven je daarom hieronder 5 tips hoe jij de huid én de kleding van jouw baby het beste kan beschermen.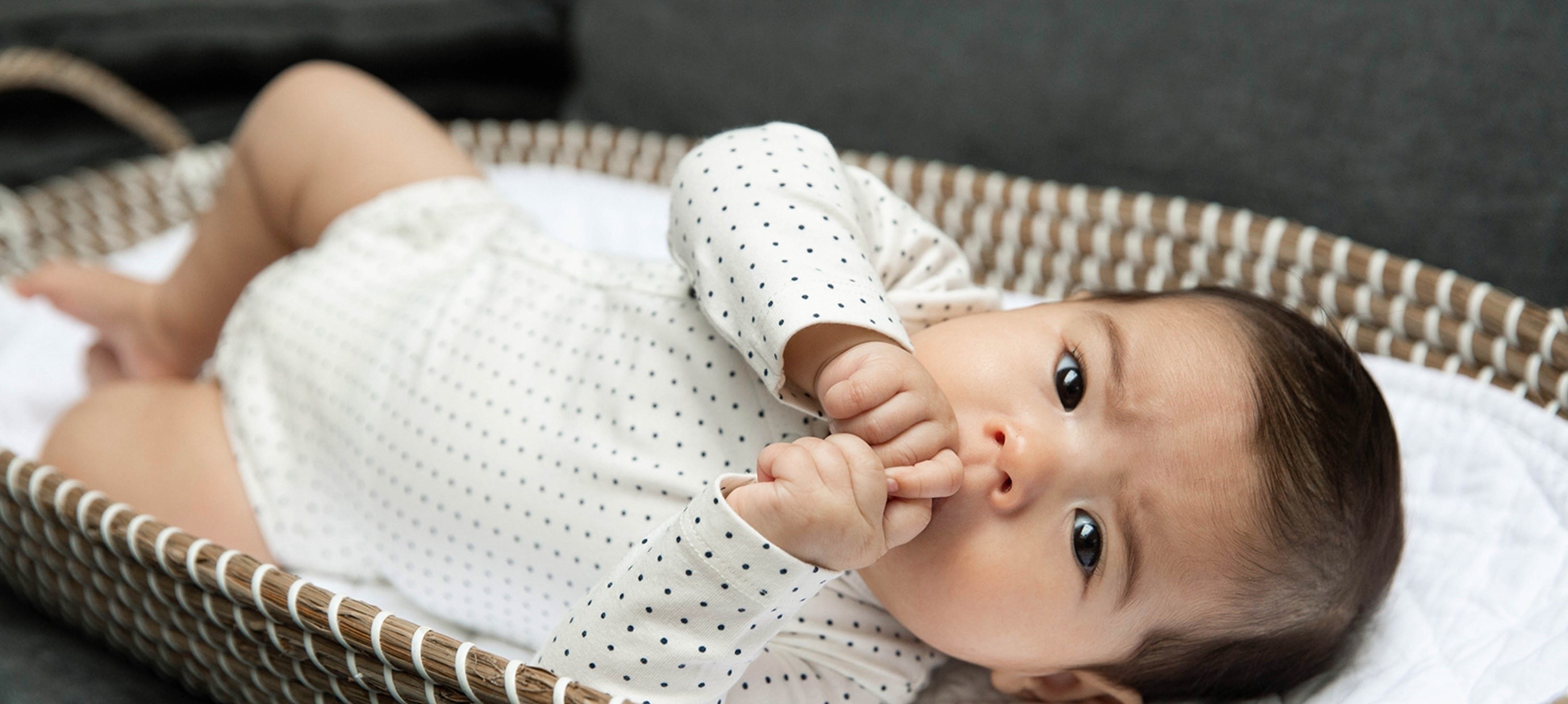 #1 Maak je wasmachine schoon met soda
Ja, ook een wasmachine wordt vuil. Gelukkig kun je deze makkelijk schoonmaken met een flinke scheut soda. Hoe je dit doet? Vul een half koffiemokje met soda (let op: dit is niet hetzelfde als baksoda) en giet dit in de lege trommel. Vervolgens draai je een wasprogramma op 90 graden zonder was. De wasmachine is hierna niet alleen schoon, maar ruikt ook nog eens lekker.
#2 Was je babykleding direct na aankoop
In babykleertjes zitten mogelijk stoffen die de huid kunnen irriteren. Daarom wordt eigenlijk vrijwel altijd aangeraden om alle babykleding voor gebruik te wassen. Sorteer je was daarbij op kleur and you are good to go!
#3 Kijk goed naar het wasetiket
Let altijd op het wasetiket en zorg ervoor dat je de kleding op de maximale temperatuur wast die staat aangegeven, want hoe hoger de temperatuur, hoe meer bacteriën er worden gedood.
#4 Gebruik een PH-neutraal wasmiddel
Het is verstandig om een wasmiddel te gebruiken dat speciaal is ontwikkeld voor baby's, zodat hun huidje wordt beschermd.
#5 Strijk zo heet mogelijk
Babykleding strijken? Waarom zou je dat doen, horen we je nu denken. Door de hitte van het strijkijzer worden de laatste bacteriën gedood. Zo zijn de kleertjes helemaal fris en bacterievrij!
Naast deze tips is het natuurlijk ook belangrijk om te kijken naar de samenstelling van de stof van de babykleding. Wij hebben voor onze biologische katoen lijn katoen gebruikt dat geteeld wordt zonder pesticiden en insecticiden. De stofjes zijn dus heerlijk zacht en vrij van chemicaliën. Goed voor je kleintje en moeder natuur! Je shopt hier de collectie.